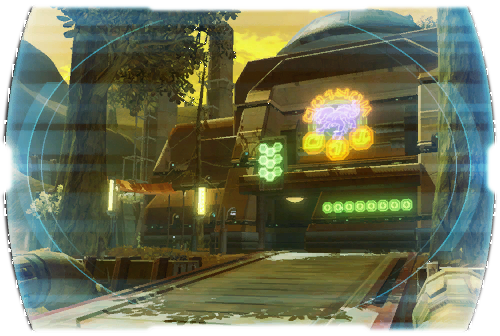 Hutts are notoriously territorial creatures, and their settlements reflect this. Enormous urban centers inhabited by thousands of Hutts are few on Hutta; instead, the planet's industrial towns are scattered across the globe, ruled like city-states by whichever Hutt rises to the top. Jiguuna is one such industrial town, serving as an operational hub for nearby factories, mines and processing centers. Booming and influential two centuries ago, Jiguuna fell into anarchy when its founder, Bakuush the Hutt, died in a mechanical accident.

Afterward, Jiguuna's population of humanoid enforcers, workers and slaves fought for scraps under a succession of would-be ganglords. Eventually, a Hutt called Nem'ro eliminated his competitors and declared himself Jiguuna's new ruler. Since then, Jiguuna has been on an upswing, facilitating the distribution of shvash gas, spice and weapons. Competition with neighboring Hutts has brought gang warfare back to town, but business goes on, and Nem'ro controls the locals with bribes and brute force.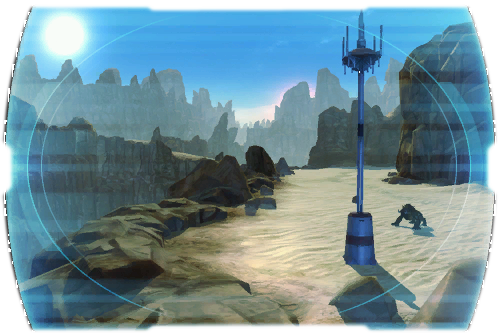 Stretches of sand pockmarked by canyons and rocky outcroppings, the Jundland Wastes mark the border between the great Dune Sea and the spaceports of Anchorhead and Mos Ila. Home to a scattered few outposts and moisture farms along with Sand People, wild beasts and the kind of criminal scum unwelcome even in Tatooine's most disreputable settlements, the intense heat is far from the only danger.

Jundland's cliffs are festooned with cave systems extending kilometers below ground, but mechanical problems related to the pervasive heat and sand mean they have never been properly mapped. Every once in a while, a brave individual builds a permanent shelter inside one of these caves. There's rarely anything left after a month, thanks to the predators of Jundland.